Hello everyone, Small Fry here from our separat
e isolation stations! We have been thinking of ways to connect with you all and wanted to see what you are up to in the great indoors.. So, we challenge you to send in a drawing of your video calls. From your zoom yoga class and online life drawing classes to live streams, birthdays, gigs, quizzes, work meetings & uni lectures. Whether you're Zooming, house partying, skyping, Facetiming, Facebook videoing it all counts and we'd love to see it!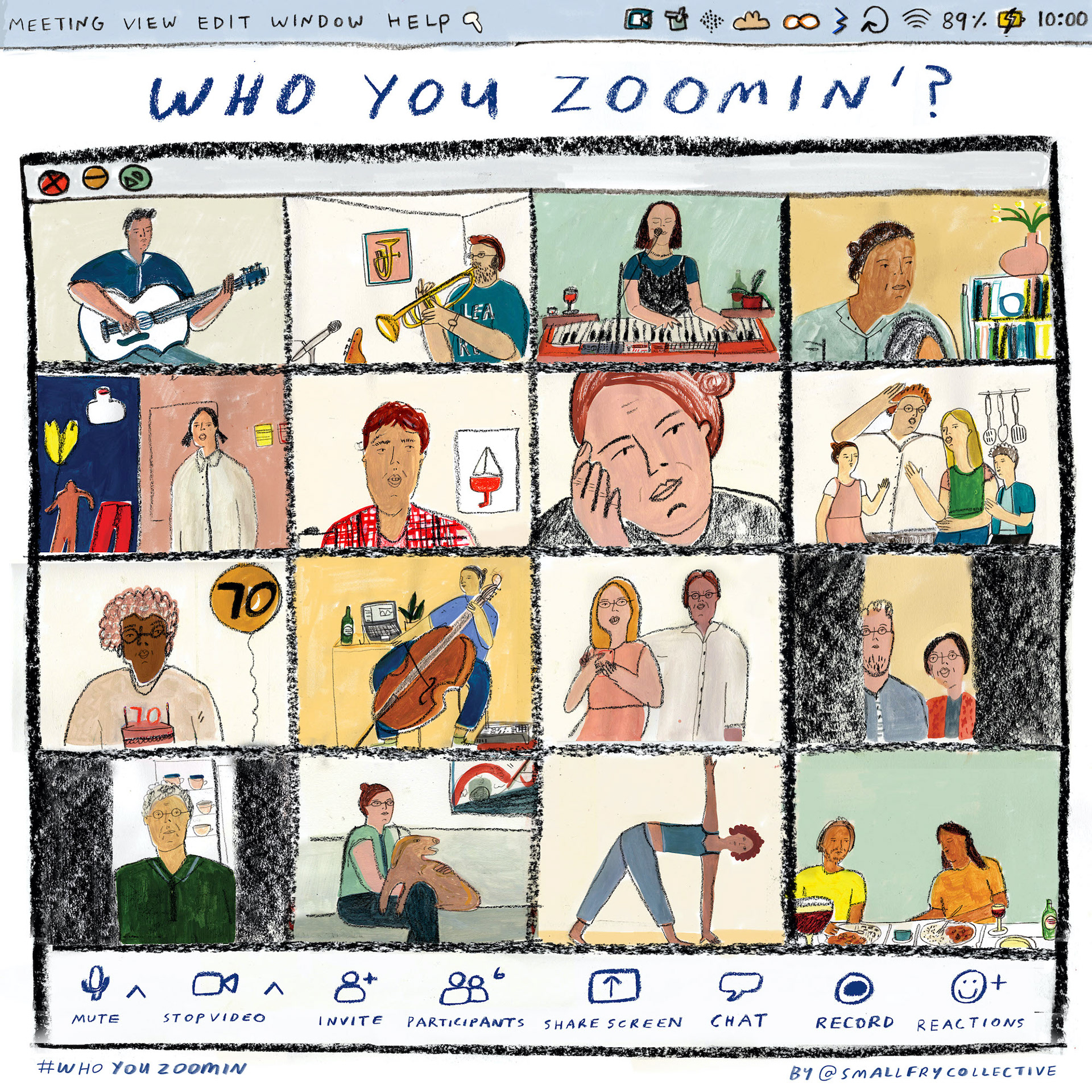 You can do this as a single illustration, a series of illustrations such as a comic strip, or even into animation/GIF! Please post your outcome on your instagram with a little background story to your call, tag us, and nominate 3 friends to do the same! & we'll share them over on our grid! *Note: If you can, make sure these are 300dpi, as we'd like to eventually collate them to exhibit (TBC!)*. In these challenging times we know how important it is to connect with friends, keep creative, and spread the positivity!