Small Fry Collective is ran by illustrators; Aine & Maisy. Our collective works with local businesses, artists and venues, combining the arts to create interesting projects, workshops & events to encourage making, learning, and networking. 
Worked with: Pankhurst Centre, Women in Print, Foundation, Manchester School of Art, Hatch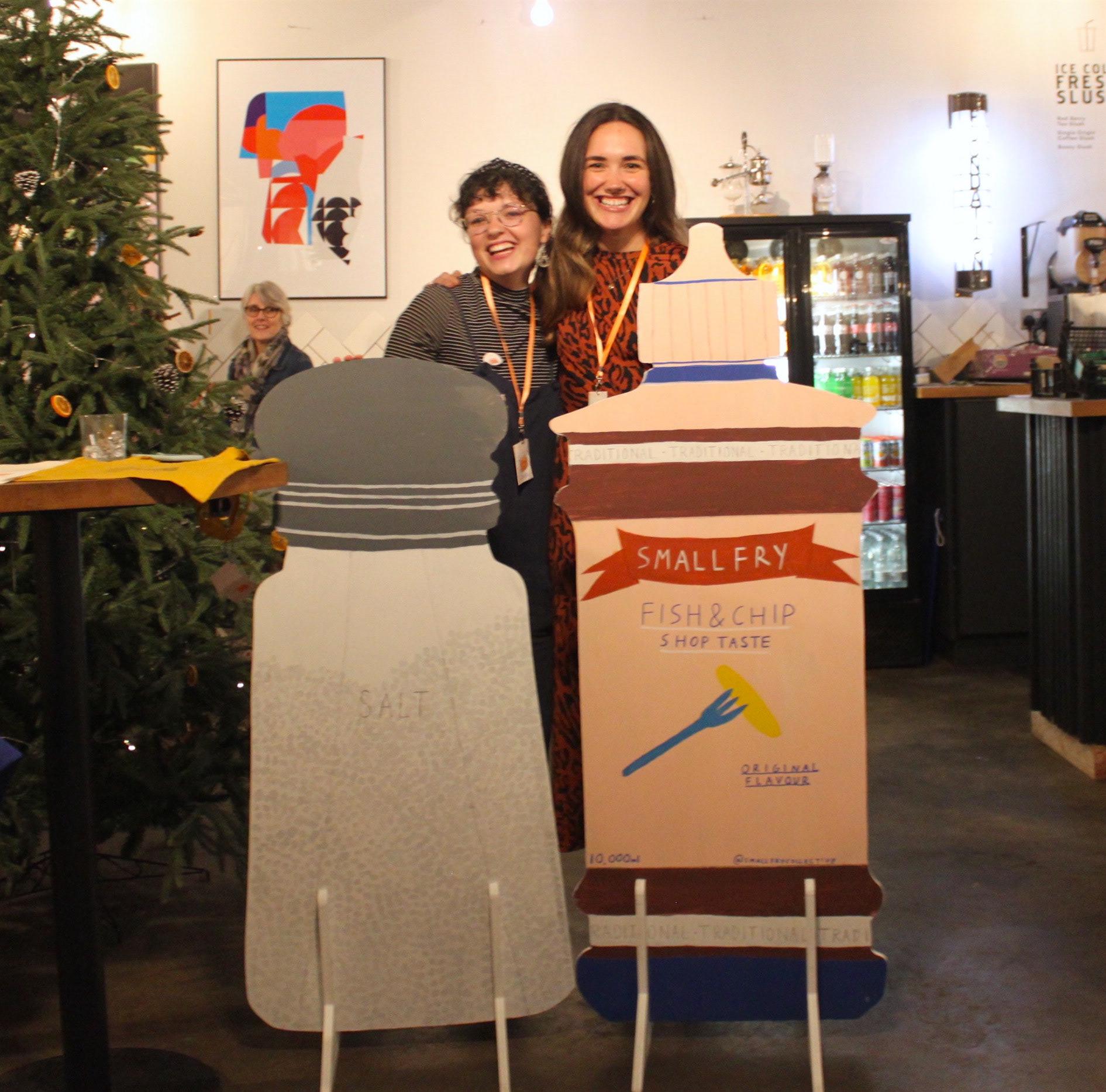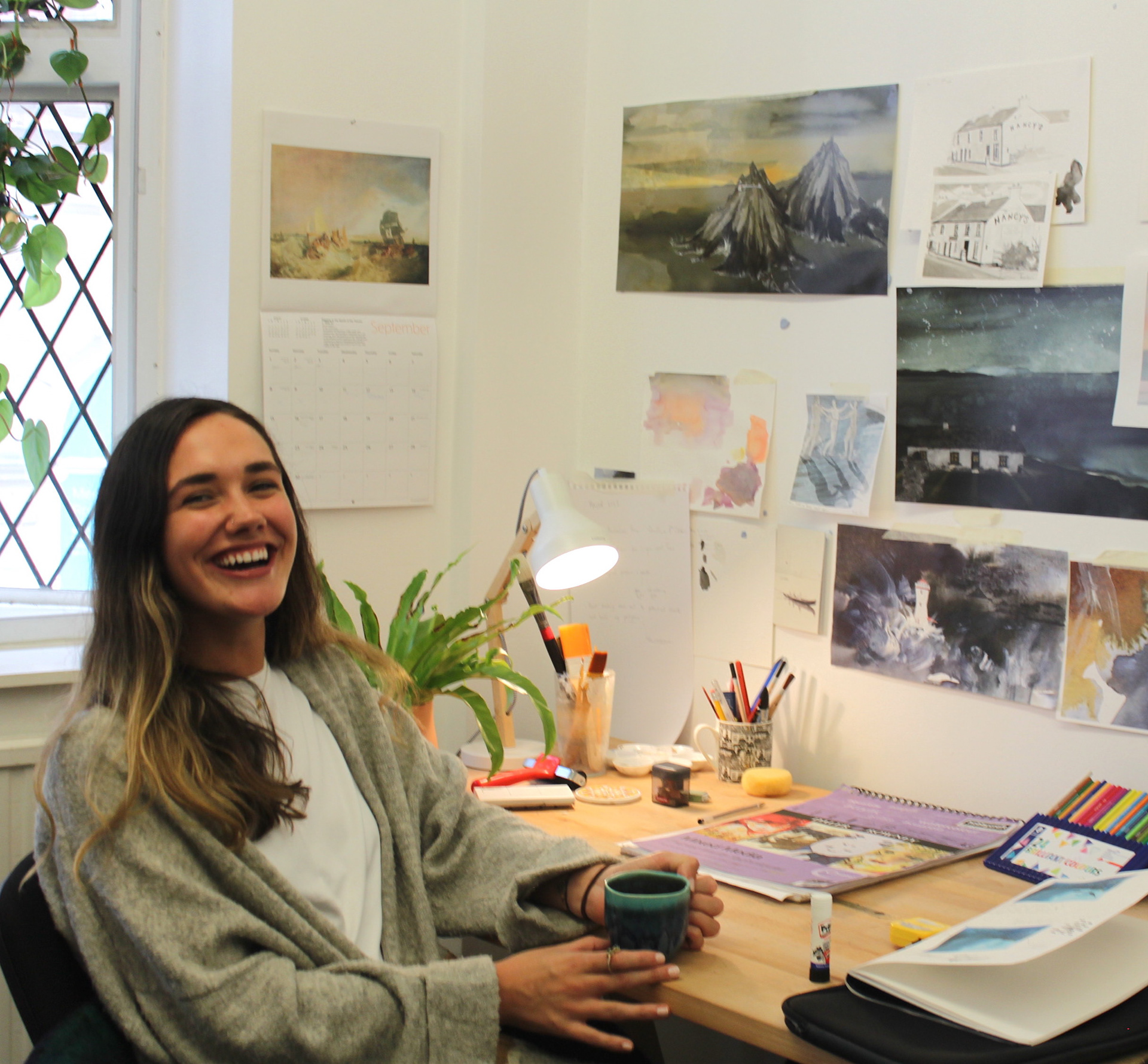 Áine's work is expressive, atmospheric and aims to transport you to the storm. Having spent long summers in Donegal, the Atlantic Ocean has always influenced her work. 
References to Ireland's ancient artworks have helped her connect to her own work and she remains intrigued by the rich seams of the past. The relationship between paper and inks drive her to discover stories hidden within. Alongside her illustration work, Áine enjoys singing in a band called Honey We Three.
Maisy is a freelance Illustrator & Animator, based at Marketplace Studios, Stockport. Her practice interests are illustrating, documenting & collating stories of independent venues: the people, places, histories, & their narratives. Resulting in a range of outcomes from publications, 3D character installations, animations & murals. 
Maisy's illustrations are predominantly constructed from paper, essentially drawing with scissors! Letting characters and objects evolve from this process. Mixing different media from traditional to digital, creating unusual outcomes & textures. Projects stemming from and inspired by eclectic & electric Manchester music venue Night & Day, to the Adult DVD Store on Tib Street. Alongside her freelance work Maisy is a teaching assistant on the Illustration with Animation course at Manchester School of Art.
Past Small Fry Team Member: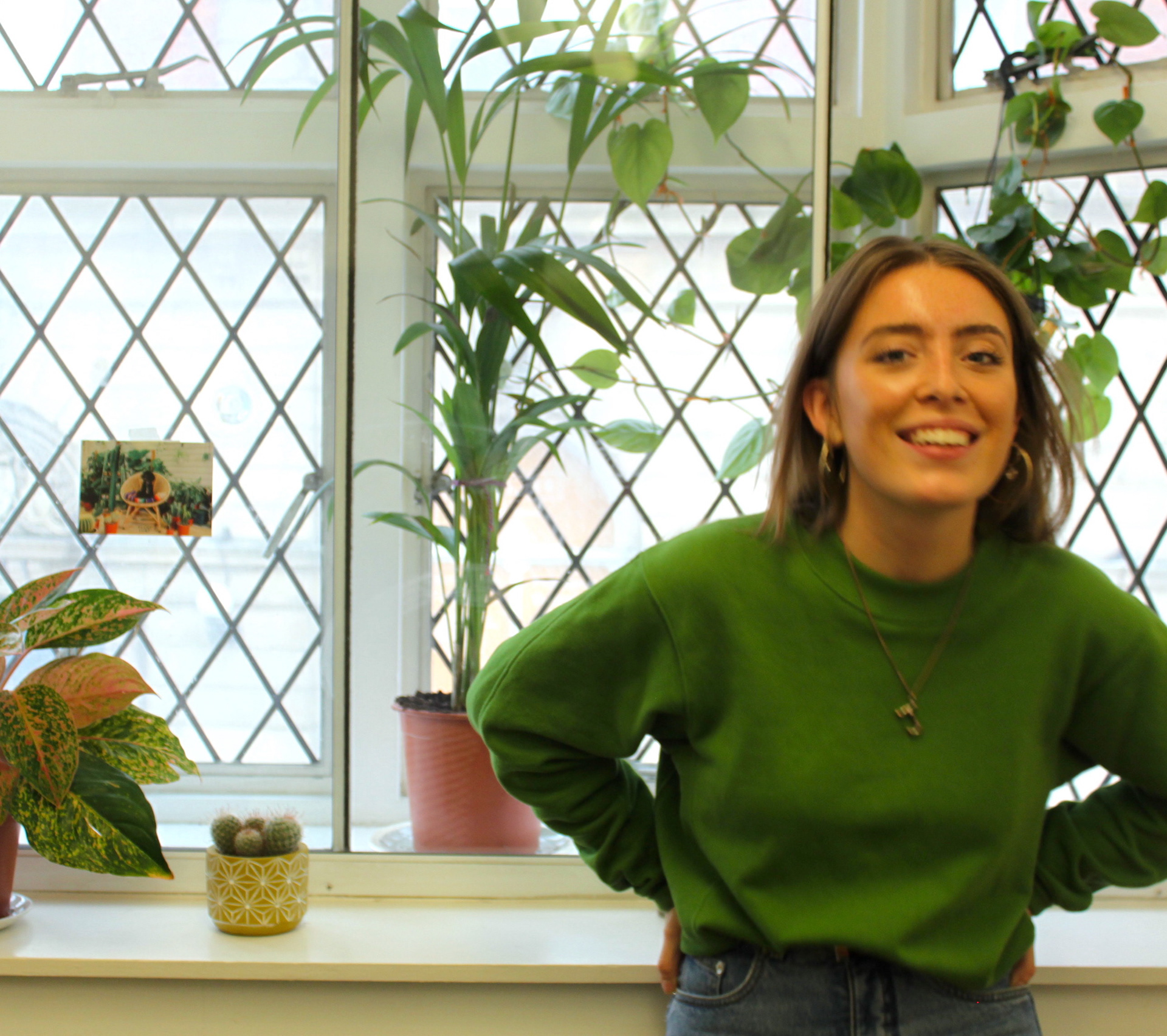 Maia's work is a process based practise, she enjoys pushing her work down different avenues by using different materials. She has found she enjoys working with textiles, and digitally printing her illustrations onto fabric. 
A large chunk of her most recent practise was working with the Royal Horticultural Society at their new site at Bridgewater in Salford. Acting as an on-site artist, she visited numerous times to capture the development of the garden through her illustrations. Maia does local marketing in Manchester building relationships with local companies working for Dishoom which she loves, and also enjoys working on illustration projects outside of work.