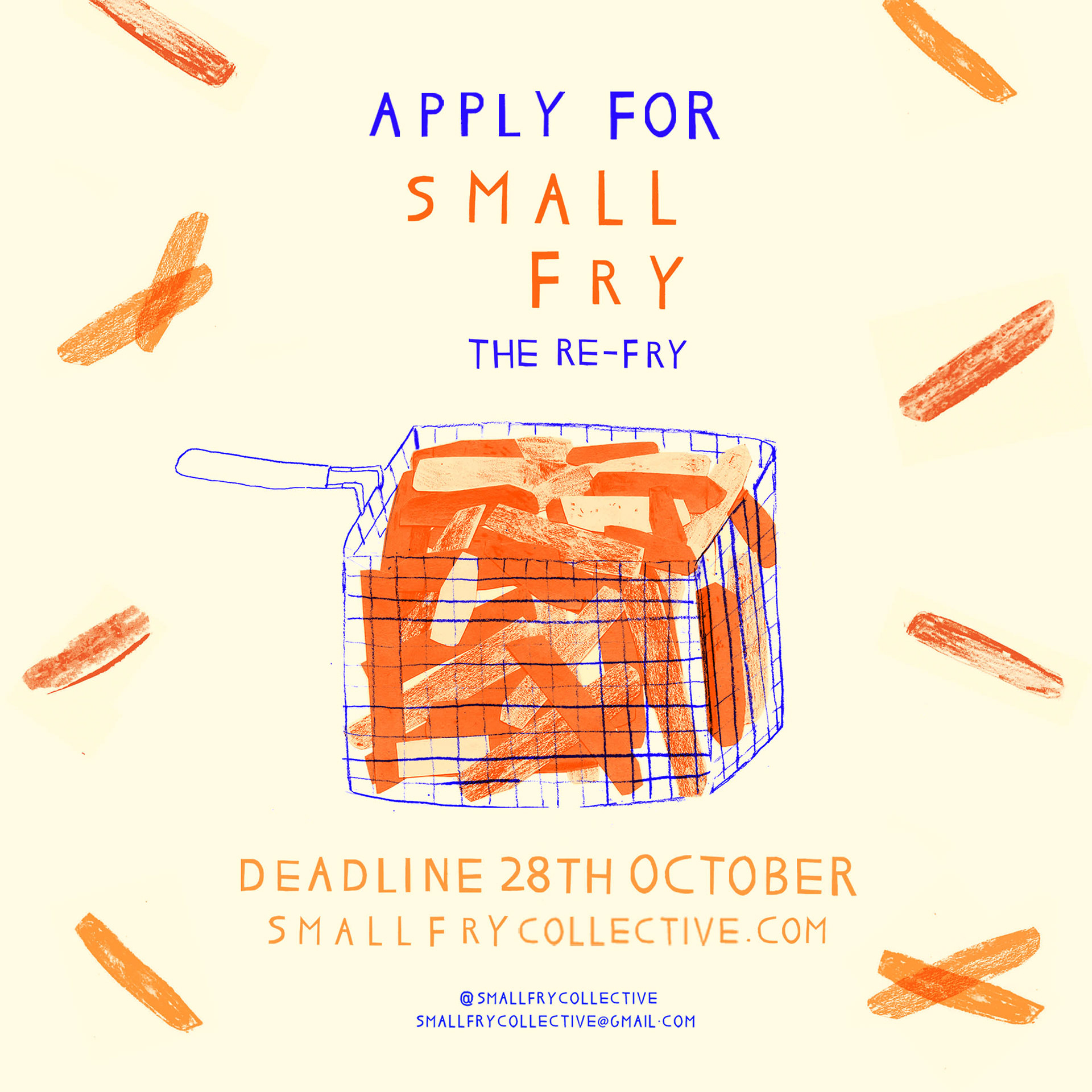 After the success of our first event at Goodstock Manchester, we are extremely excited to announce our next Small Fry event, The Re-Fry!
The Re-Fry, will be at Foundation Coffee House on Lever Street, on Saturday the 7th of December 2019. It will be an meet-up comprising of prints, talks, music and interactive workshops with Manchester's Easy Peel. We will be starting with an illustration print fair, followed by ticketed talks from renowned artists (TBA). We will then be extending the event into the late evening, with music from local DJ's, and the opportunity to get together and have some drinks.
Please apply via the application to have a stall at Small Fry, The Re-Fry 
(We're open to all kinds of illustration, think ceramics, textiles the lot!). 
Foundation Coffee House, Lever Street, Manchester 
Monday 28th October 2019 (Midnight)
7:30 - 10pm (Ticketed talks)
You will also need to send us your Public Liability Insurance if selected. 
You can get it through here:
Any questions get it contact with smallfrycollective@gmail.com